MEMTA 2016 – Pittsburgh, PA
How can I even describe the week of happiness I just got to experience thanks to the National Science Teachers Association, Phil Mickelson (yes the golfer), and ExxonMobil Corporation…? I tried to summarize some of the magic that I encountered during the 6 days of this STEM Teachers Academy through a Wordle below (you or your kids can make your own at Wordle.net). There are some things I left out though, like networking, FOOD, once in a lifetime, all expenses paid, treated like royalty… FOOD again.
The Teachers Academy location I attended was Pittsburgh, Pennsylvania. After a 5am flight from LAX and 20 minute nap in the (beautiful and all to myself) hotel room, the week started with a Welcome Dinner where we got a preview of the caliber of meals we would be fed the entire time. Buffet style food, drinks, appetizers, entrees, and desserts. There were full steaks for each person or your choice of chicken OR fish. I'm not even a big red meat person but I took one of those steaks, some salmon, and a tiny piece of chicken… along with the appetizers, desserts, and drinks. You'd think I hadn't eaten a meal in weeks. We were assigned to a color group so that we would meet other teachers from around the country (love to my yellow group).
If you are a teacher, you understand how rare and meaningful the VIP treatment we received truly was. If you are a teacher AND you're in debt from student loans… you understand why I just dedicated a paragraph to food.
Teacher Resources
Aside from being completely spoiled throughout the week, we received world-class professional development in the form of hands-on workshops, motivational speakers, and free resource books! If your goal is to create a student-centered classroom in which your kids direct the learning and you facilitate, check out these highly recommended resources:
Stop Faking It: Force & Motion
Stop Faking It: Force & Motion Companion Classroom Activities
By William C. Robertson, PhD
(NSTA has it listed for cheaper than Amazon.com even if you're a non-member)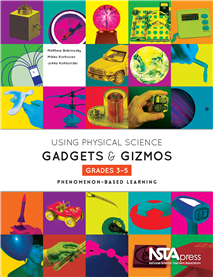 Using Physical Science Gadgets and Gizmos, Grades 3-5: Phenomenon-Based Learning
By Matthew Bobrowsky, Mikko Korhonen, Jukka Kohtamaki
(Again, NSTA has Amazon.com beat on pricing)
Uncovering Student Ideas in Physical Science: Vol 1
By Page Keeley and Rand Harrington
(This one was the same on NSTA or Amazon.com)

Minilessons for Math Practice K-2
Minilessons for Math Practice 3-5
By Rusty Bresser and Caren Holtzman
(Found on Amazon or the Math Solutions Book Store)

Math Matters: Understanding the Math You Teach, Grades K-8
By Suzanne H. Chapin and Art Johnson
(Found on Amazon or the Math Solutions Book Store)
Can you believe I fit all these in my luggage to take home with me? Since I'm still jetlagged from the trip, I'm going to call it a night and continue with more MEMTA (Mickelson Exxonmobil Teacher Academy) posts soon. I'll be scouring these books as much as I can between now and the beginning of school to pull out ideas for me and YOU to use in our classrooms. Stay tuned for more.
– Heather